NEW PRODUCTS: MVL47 series
PCB terminal block with interlinked connection units
euroclamp is proud to introduce the new series of pcb terminal block with interlinked connection units: MVL47 series
| | |
| --- | --- |
| MVL477-7,5-V-YG | MVL475-7,5-V |
| | |
Read more... [NEW PRODUCTS: MVL47 series]
DIN RAIL MOUNTING PLUG-IN CONNECTORS
euroclamp DIN rail mounting plug-in connectors are now available. SVR-DR connectors in the pictures below have a foot element for mounting on a DIN rail. This mounting system can be useful for example if the user needs the SVR-DR connector inside an electrical cabinet. Male-female matching system allows the wire-to-wire connection, and can be used in those applications where frequent circuit breaks are required.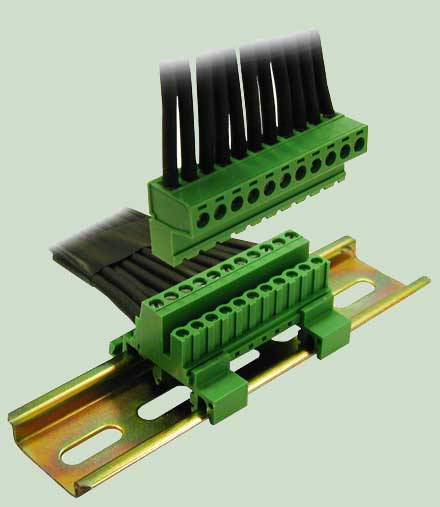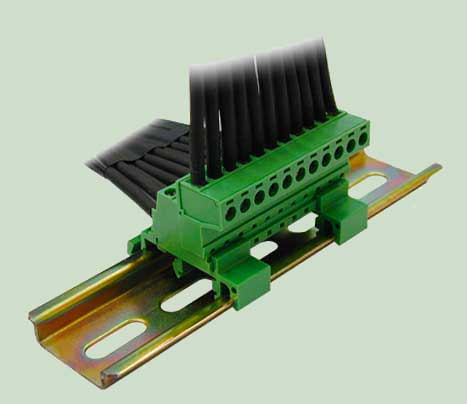 Unlike competitors, the main feature of the DIN rail mounting plug-in connector "

SVR-DR

" is that metal contacts are insulated into the plastic body of the terminal block.
Read more... [DIN RAIL MOUNTING PLUG-IN CONNECTORS]
MVS25, MVSP25 and MVSP27 now approved for 0.8Nm torque
PVSF series - headers for fast-on connection
euroclamp is pleased to introduce the new series of headers for fast-on connection: PVSF series.
Advantages comparing competitors:

compact profile;
stackable version: you can put them side by side
;
availability of all solid blocks from 2-pole to 30-pole: no need to cut
;
welding fumes output (see image below).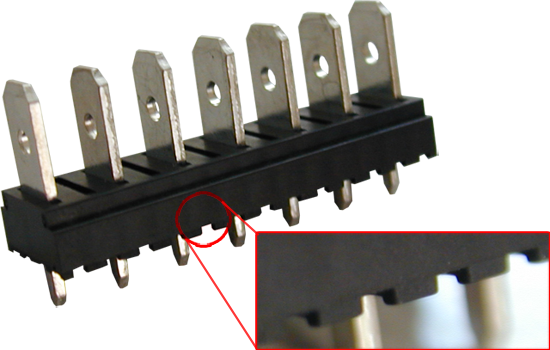 GENERAL INFORMATIONS

housing height:
12.65mm
housing depth:
9.7mm
operating temperature:

-40°C ÷ +130°C

plastic body:

PA - UL 94 V0

terminal:

Tin-plated copper alloy
Read more... [PVSF series - headers for fast-on connection]
«
Latest articles
Older articles
»
Page 1 of 5